NYDIG Partners with Q2 to Make Bitcoin Trading Easier to 18.3 Million U.S. Bank Customers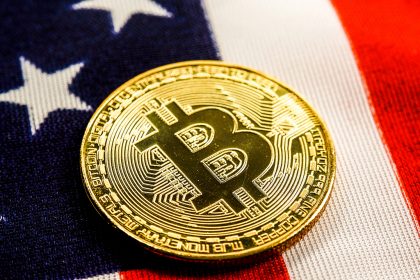 NYDIG has been leading integration efforts to bring Bitcoin into US bank accounts for some time, which reflects its confidence in the future of Bitcoin.
The NYDIG and Q2 partnership will give growing cryptocurrency owners in the United States a platform to conduct Bitcoin transactions directly from their bank accounts.
The growing popularity of cryptocurrencies in the United States and the subsequent use of crypto exchange platforms has prompted banks to offer BTC services. The New York Digital Investment Group recently announced its collaboration with Q2, the digital banking platform to make bitcoin trading through bank accounts a reality. The partnership would allow 18.3 million U.S. bank customers to engage in BTC trading and access custodial channels.
NYDIG offers premium financial technology and services for Bitcoin trading and is a subsidiary of Stone Ridge, a $ 10 billion alternative asset manager. Its mission is to unleash the power of Bitcoin through strategic fintech services in a secure manner. Q2, a digital banking platform established in 2004, provides services to nearly 30% of the top 100 banks in the United States, according to the published issue. Q2 is also responsible for enabling 1 in 10 digital banking customers to transact in the cloud.
Growing interest in Bitcoin trading
Jonathan Price, EVP at Q2, in the statement, highlighted the legal avenues to be provided for Bitcoin transactions by referring to a study by Cornerstone Advisors, an investment advisory firm in 2020. The study found that nearly fifteen percent of all Americans own cryptocurrencies, which many would choose to invest in through banks.
Likewise, NYDIG Chairman Yan Zhao believes that banks are looking to offer bitcoin services as they see more and more customers sending money to crypto exchanges like Coinbase, Kraken and others. Entering the growing cryptocurrency market while providing banking customers with a safe and secure platform would allow these financial institutions to benefit from the developing trend.
NYDIG strategic partnerships enabling Bitcoin transactions
NYDIG has been leading integration efforts to bring Bitcoin into US bank accounts for some time, which reflects its confidence in the future of Bitcoin. As reported last month, NYDIG, as part of its partnership with Fidelity National Information Services or FIS, has activated crypto offerings on 300 million U.S. bank accounts. In addition, NYDIG has worked with cloud-based digital banking provider Alkami and is now part of their Gold Partner program. Its deal with Fiserv, the global payment services company, will eventually give Bitcoin access to more and more financial institutions. All of these deals will go a long way to help credit unions and formal financial institutions like banks provide BTC and custody products to their customers.
Several financial institutions are now collaborating with crypto-based companies and setting up a system that meets all regulatory requirements and security standards. The fact that Bitcoin has proven to be a better alternative investment asset and that its popularity is growing by leaps and bounds has made formal financial institutions realize that the market for these cryptocurrencies will hold up in the future.
following Bitcoin News, Cryptocurrency News, News
Content specialist with an interest in sectors such as finance, politics, environment, technology and education. Love fiction! A reader, dreamer & blogger. When not writing you will find her enjoying solitude like her cats.