How to save on your next vacation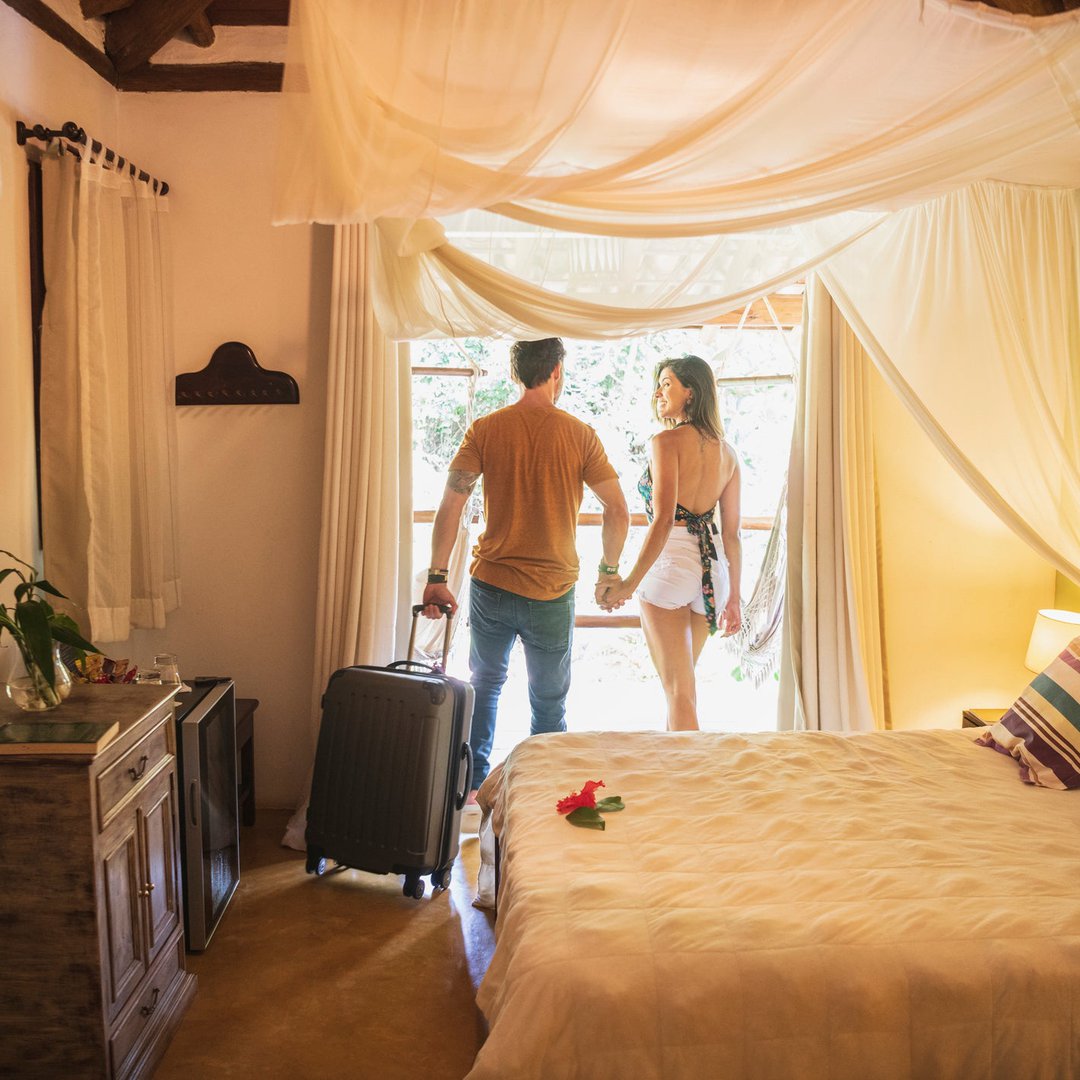 For much of 2020 and into early 2021, hotels were virtually relinquishing rooms when occupancy rates were low. Now you will have to be prepared for sticker shock if you are trying to book a hotel stay in the near future.
At the end of June, hotel room costs were up about 44% from the previous year, according to hotel research firm STR. And while prices are still, for the most part, lower than they were in the summer of 2019, many consumers could be caught off guard by the sudden spike in costs.
If you're looking to book a vacation, you might run into a stumbling block once you realize how expensive hotels have become. But here are some tips that will help you sidestep the price hike and have a trip you can afford without going into debt.
1. Travel during off-peak hours
Hotel rooms are generally much more expensive on Friday and Saturday evenings than on weekdays. This is especially true when you compare those nights to a midweek stay (sometimes you can pay more for a hotel on a Thursday, Sunday, or Monday night, as those days overlap with the weekend). If you can travel during the week, you could save yourself a package deal.
Likewise, if you travel to your actual destination at a generally less popular time, you could pay a lot less for a hotel. Let's say there is a seaside town that is usually packed with tourists in July and August. For example, if you don't have kids and therefore have the option of traveling in September once the school year has started, you could spend a lot less and still end up at the end of the hot weather.
2. Take advantage of rewards and credit card points
If you have credit cards that allow you to accumulate hotel points, maybe now is the time to cash them. Travel is popular this summer because people have spent the past 15 months locked in their homes due to the pandemic, pushing up hotel prices. If you'd like to help offset the extra cost of booking a hotel room, cash out the rewards you've accumulated on your travel credit card.
3. If all else fails, skip the hotel
Hotels can be convenient, and some offer great amenities that you might want to take advantage of, like room service or an on-site swimming pool. But if you find hotels are too expensive at your destination, consider renting a private home through sites like Airbnb or VRBO instead.
Even though you find the rates to be comparable for a hotel room and a private house, with the latter you tend to have more space, which could make your stay more comfortable, especially if you are traveling with family. Plus, private homes usually come with full kitchens, and cooking some of your own meals could help offset the higher cost of accommodation.
A lot of people are eager to travel right now. If you are one of them, be prepared to pay for a hotel. But you can use these tips to make your trip as affordable as possible.